With more than 25 years of experience in this field, Solarmate has become a household name for solar water production in Malaysia.
As one of the pioneers of solar heaters in Malaysia, the company's history dates back more than 30 years, and Solarmate provides customers with a tradition of service, quality and customer satisfaction they can trust.
Innovative Technology.
Solarmate is a market leader with innovative technology.
The company's easy-to-use and maintenance-free products also allow its solar energy
Water heating solutions are suitable for today's fast-paced lifestyle.
---
LOOKING FOR SOLARMATE REPAIR & SERVICE?
For more information, call 03-95437431 / 012-2332243 or email to [email protected].
---
Heating element
Thermostat
Pressure Temperature Valve
Glass Panel
Storage Water Tank
Hot Water Piping
Check Valve
Our Customer Service Centre provides:
– After-sales service support
– Technical support
– Outdoor & indoor service
– Spare parts
– General enquiries on product information
– Enquiries on product purchase
Sales & Service Department
Mobile: 012-332 1190 (Mr Wong)
Office: 03-9543 7431
---
Service Solarmate solar water heater
We solve brand SOLARMATE common problems like:  Booster tripped, Back up heater not function, not hot, panel leaking, pressure temperature relief valve not functioning, water tank leaking and others problems.
We supply and install SOLARMATE spare parts like: Heating element, Thermostat, Pressure Temperature Relief Valve (PT Valve), Check Valve (Non Return Valve.
We provide SOLARMATE FULL service & maintenance like: Cleans the tank external and internally to clear all the mud, dirts and rusted water, cleans the solar panel glass, clear the mud, dirts and rusted water inside the solar panel riser tubes, replace check valves and check leaking fitting and pipings.
Dealing with: Plumber, Contractor, Designer, Installer, Supplier, Manufacturer, Dealers, Distributor and Architects.
For service and maintenance, please Click HERE to contact us. Thanks
Solarmate repair contact number
Call or Whatsapp  Loy 012-2332243
REPAIR SOLAR WATER HEATER
Our Service Technician Team is trained by some of the most reputable manufacturers in the industry brands:
Call us at 012-233 2243 (Loy)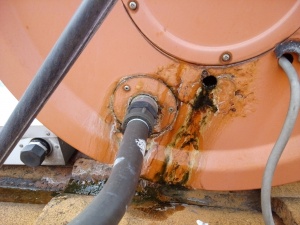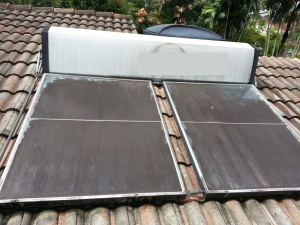 1. Need service and maintenance?
Clean the panels for better efficiency
Wash the tank to clear all the dirt.
Check piping leaking and change a check valve
2. Heating element not functioning.
Electrical trip when you turn on the back-up heater?
Even turn on the switch for few hours, the water are not heating up?
Last time was functioning well, but recently don't know why it is not function?
3. No Hot Water / No Water
No hot water even in the sunny day?
Hot water not enough to use?
Solar Water Heater Leaking?
Low water pressure?
4. Water dripping down from the roof top during sunny day?
Solar Water Heater Leaking?
Water dripping down to the ceiling?
Water leaking for some time YES/ some time NO?
Water too hot?
5. Both hot and cold water taps' water are hot?
Water too hot cannot take shower?
6. Want to change a new set of Solar Water Heater?
Click PROMOTION to shows the latest model and best price for solar water heating system.
---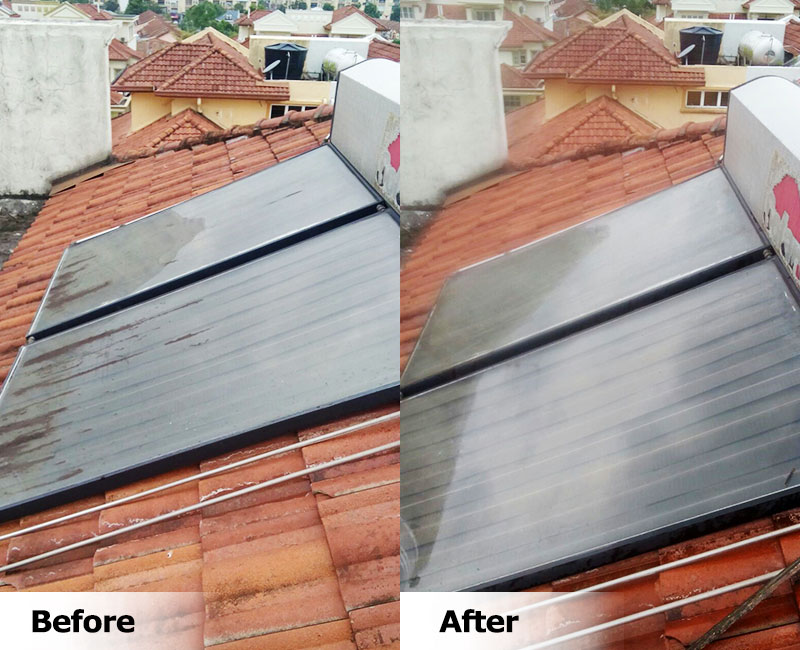 Servicing Panels
(Before and after)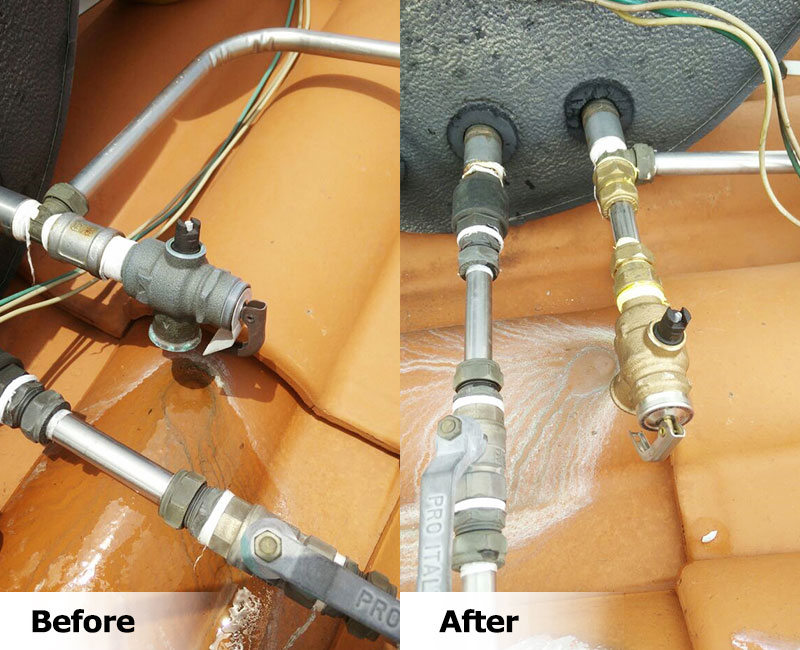 Changing Pressure Temperature Valve
(Before and after)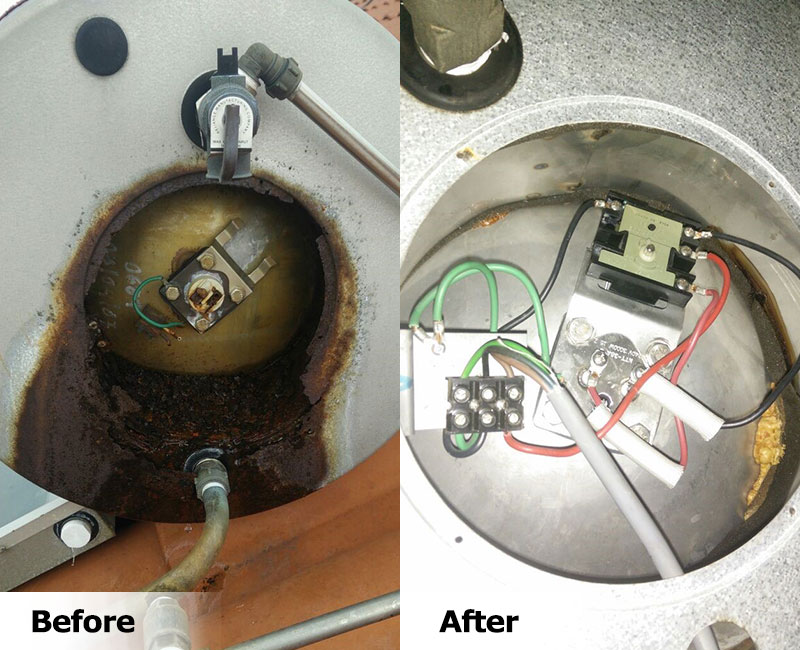 Changing Heating Element Booster
(Before and After)
Customers can rest assured that Solarmate's products will continue to function even in the event of a power failure.
Solarmate offers cost-effectiveness by combining reasonable prices with savings in electricity bills. Its durable products require minimal maintenance and provide customers with efficient and convenient solar water solutions.
Have technology that relies on solar energy. Solarmate's water heaters paved the way for energy savings.
Customers can also benefit from the free use of Solarmate by using Solarmate solar hot water heating products.
Solarmate is also one of the market leaders in clean and green products and a pioneer in the growing global awareness of a sustainable environment.
Solarmate's new generation of solar thermal panels have better and thicker insulation, using tempered glass. EPDM sealing and advanced welding technology.
These include the classic flat panel solar collector series and the ruby ​​flat panel solar collector series.
Solarmate also introduced the sapphire blue flat panel solar collector series.
This top-of-the-line product includes the latest blue sputter coating technology on aluminum collectors for higher heat absorption on cloudy days and full-plate and tube laser welding for tighter contact and heat transfer.
---
LOOKING FOR SOLARMATE REPAIR & SERVICE?
For more information, call 03-95437431 / 012-2332243 or email to [email protected].
---
Solarmate service
Solarmate repair
Solarmate Malaysia
Solarmate contact number