---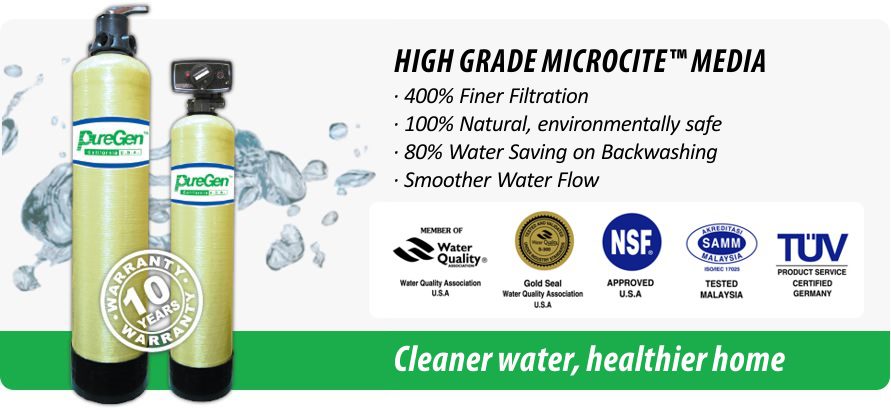 Design
Quality
PureGen works with the NSF, and the WQAto ensure the highest quality and safest products. Many of our products are certified to the toughest industry standards. Our NSF series R.O. systems are certified to NSF / ANSI Standard 58.
Value
PureGen has been a leader in providing water treatment systems and components for over 15 years. With a diverse and growing product line of products made in the USA and overseas, we are able to provide you with the quality and pricing you need to be competitive in today's challenging market.
---
Laudry – Clean and stain free laundry
Drinking  – No more smelly, yellowish and mud water for drinking
Cooking – Cooking tasty food with water free from impurities
Cleansing – Prevent skid allergies, itchiness, rashes with clear filtered water for cleansing
Cleanest water up to 10 micron
Top USA Filtration Technology
400% Finer filtration with Microcite media
No cartridge replacement
Large capacity with effective filtration
Technical Spec
PUREGEN Outdoor Sand Water Filter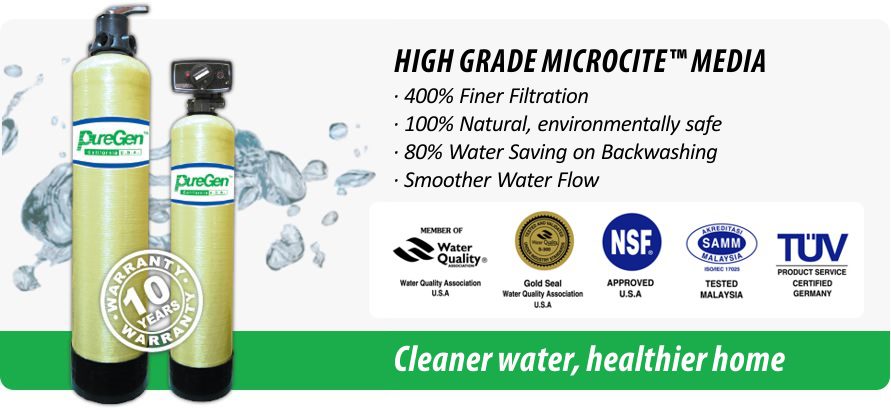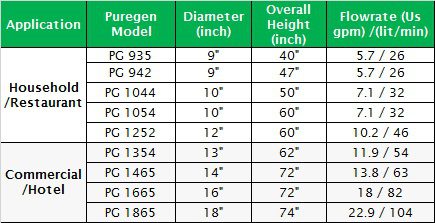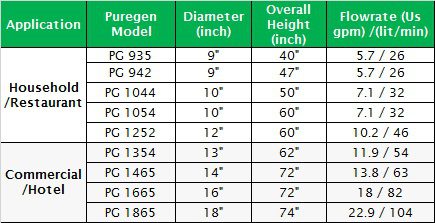 ---
PUREGEN Outdoor Membrane Water Filter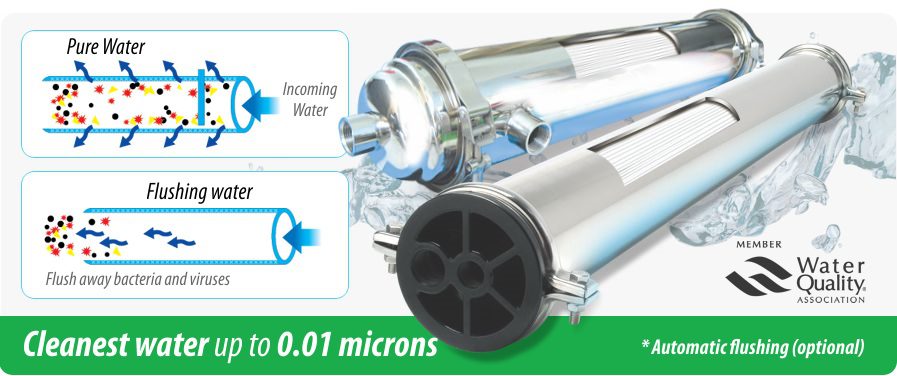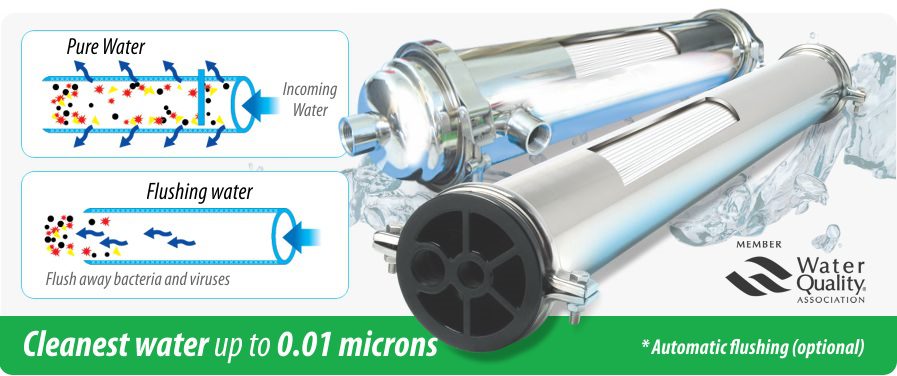 ---
Product Features
Latest US Technology
Compact and slim design
Hassle-free for maintenance
Fully Automatic self-cleaning
High flow-rate
Free from impurities up to 99.99%
Cleanest water with density of 0.01 micron
High Quality Stainless Steel Housing
Gallery
FAQs
1.Where is Puregen Filter manufactured and is that certified?
---
2.How long should I change the sand?
Usually will recommend customer to change the media once a 5 to 7 years.
---
3.How long is the warranty cover?
Sand Filter -> 10 years warranty for the FRP casing, 2 years for the media and control valve.
Membrane Filter -> 5 Years warranty for stainless steel casing, 1 year for membrane filter and digital controller.
---
4. What is the installation included?
10 feet of Bypass PVC piping installation with stop-cocks and tap.
---
5. How long we need to do maintenance?
Sand Filter – 7 to 10 years once to change the media (Sand)
Membrane Filter – 5 years once to change the membrane water filter
Promotion
Contact Us
Our Coverage Area
Our company sales and services are cover almost the whole Malaysia
Selangor | Kuala Lumpur | Seremban | Melaka | Johor | Perak | Penang | Kelantan | Kedah | Terengganu | Pahang |
You may contact us in a number of ways:
Telephone: 012-604 3731
Email: solartechnologymalaysia@gmail.com
Working Hour: Monday to Sunday, 9.00 am to 10.00 pm
Get In Touch with us
Interested with our product and service? Drop by a message here and we will get in touch with you as soon as possible!